Welcome to Mt. Slesse Middle School
Mount Slesse Middle School is a Grade 6 through Grade 8 school in School District #33, Chilliwack, British Columbia, Canada.
We are proud of our students and in the quality of education at Mount Slesse Middle School.  Not only concerned with academic matters, we also aim to educate our students culturally and physically and to instill in them the values of our inclusive community.
If you have any questions about M.S.M.S., please do not hesitate to contact us!
---
Significant events like the recent flooding and it's impact can be challenging for students.  Check out this document for ways teachers and parents can help their children.
If you are a family using district bussing, please check your Ride 360 App and the School District Transportation website to ensure there are no changes to your bus route.
---
---
Recent Communications
If you did not receive these communications, please contact our office to ensure we have the correct email address for you.
Newsletter on October 18 including Parent/Student/Teacher Conference Booking Info
Grade 6 and 7 Non-Covid Immunization Information
FSA Fact Sheet from SD33 sent September 26
Meet & Greet 4:30-6:00pm September 22 - Invitation Letter sent September 21
Email to Families on September 12
Welcome Email to Families on August 30
September Start-Up Plans included in Welcome Email August 30
Fraser Health Updates:
---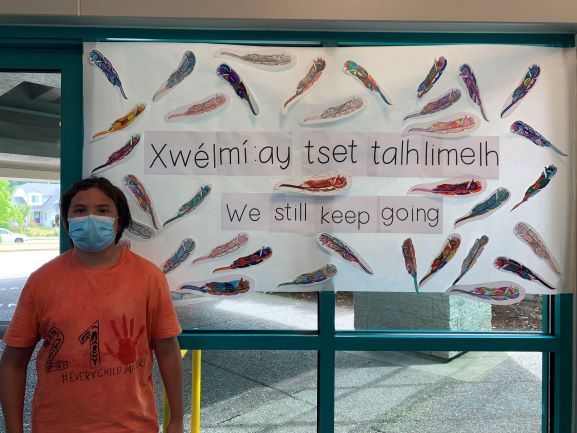 Amazing Mount Slesse Grade 7 student, Marcus Natrall, proudly wears his orange shirt in honor of children, families, and communities impacted by residential schools.  Marcus's shirt was hand-dyed and originally designed by his mother, Alicia Chappell.  She made it to remember the 215 children buried at a Kamloops residential school.  Thank you for sharing Marcus and Alicia.
---
---
---