Welcome to Mt. Slesse Middle School
Mount Slesse Middle School is a Grade 6 through Grade 8 school in School District #33, Chilliwack, British Columbia, Canada.
We are proud of our students and in the quality of education at Mount Slesse Middle School.  Not only concerned with academic matters, we also aim to educate our students culturally and physically and to instill in them the values of our inclusive community.
If you have any questions about M.S.M.S., please do not hesitate to contact us!
---
Recent Communication to Parents from Fraser Health
Please read this letter from Fraser Health.
---
MSMS Celebrates Black Excellence Day on January 14th and Black History in February. 
This day has formerly been known as "Black Shirt Day", and staff and students can continue to show their support by wearing a Black Shirt on Friday January 14th.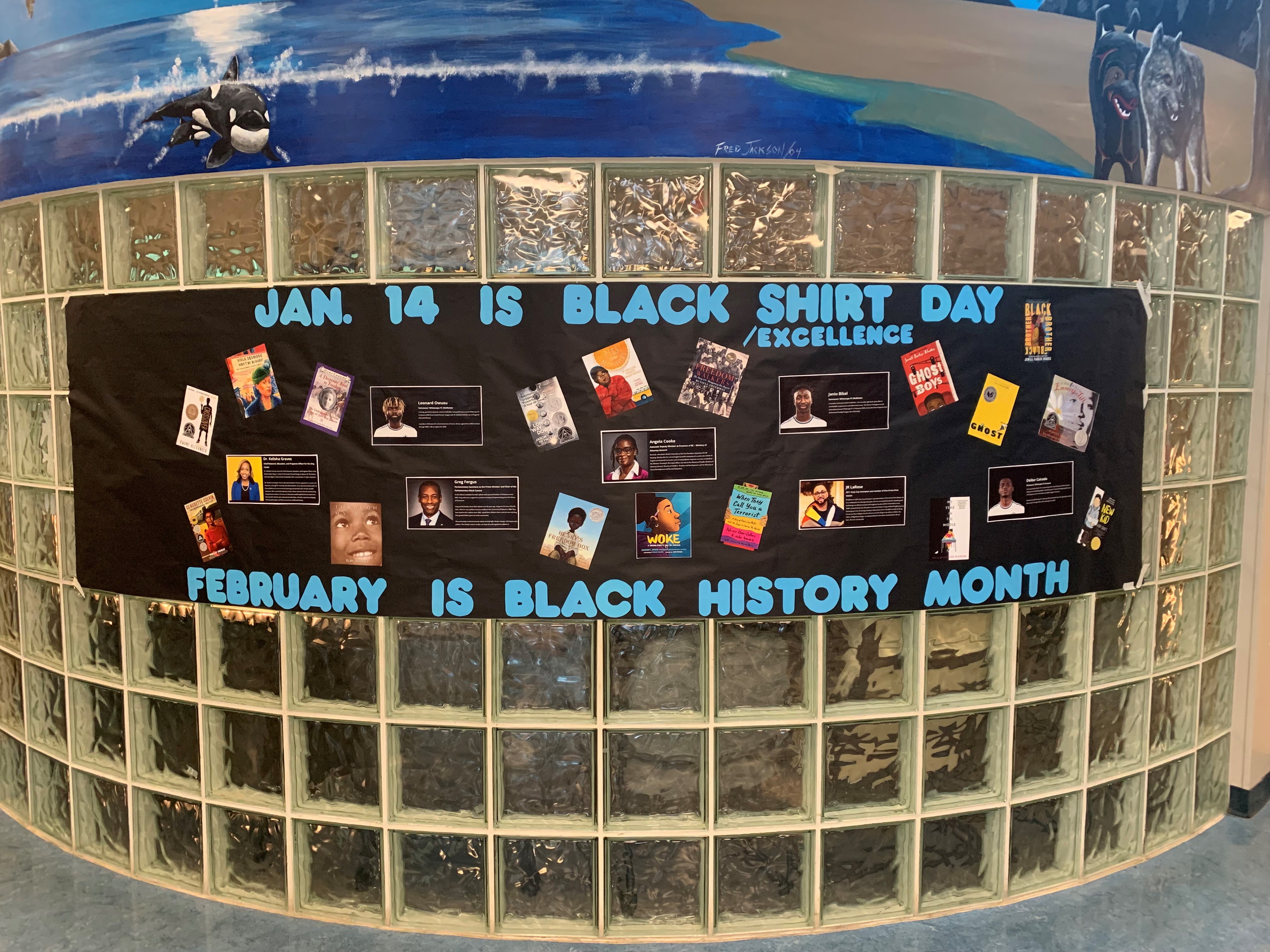 What is Black Excellence Day?
As a lead up to Black History Month, Black Excellence Day is a day to rejoice Black history and learn about Black stories, Black art and Black people, and a day to stand in solidarity with Black Canadians.
Black Excellence Day was created by Ninandotoo Society and takes place on January 15th each year, or the preceding Friday if it falls on a weekend or holiday. In 2022, the inaugural Black Excellence Day is on January 14th at 10 am PT.

January 15th is in honour of the great civil rights leader, Dr. Martin Luther King Jr. who was born on January 15, 1929.

The contributions of Black Canadians and the ongoing civil rights struggle of Black Canadians often go unacknowledged in our history books and school curriculum.

The term Black Excellence was born out of the civil rights movement in the 1960s.
There are many ways we can connect to and support this day. Please see https://blackexcellenceday.ca/index.php/resources/ for further information on the important work being done to raise awareness.
---
Information for January 2022 School Re-Opening
In a public statement on December 29th, the Public Health Officer has decided that, for most students, schools will re-open on January 10th.  Please read a letter from our Superintendent of Schools that outlines our local plan.
---
Significant events like the recent flooding and it's impact can be challenging for students.  Check out this document for ways teachers and parents can help their children.
If you are a family using district bussing, please check your Ride 360 App and the School District Transportation website to ensure there are no changes to your bus route.
---
---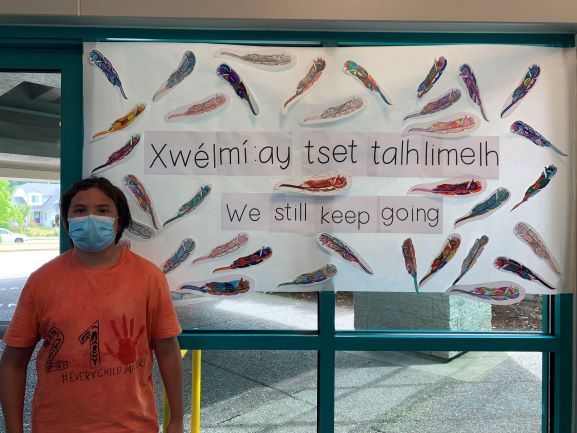 Amazing Mount Slesse Grade 7 student, Marcus Natrall, proudly wears his orange shirt in honor of children, families, and communities impacted by residential schools.  Marcus's shirt was hand-dyed and originally designed by his mother, Alicia Chappell.  She made it to remember the 215 children buried at a Kamloops residential school.  Thank you for sharing Marcus and Alicia.
---
---
---